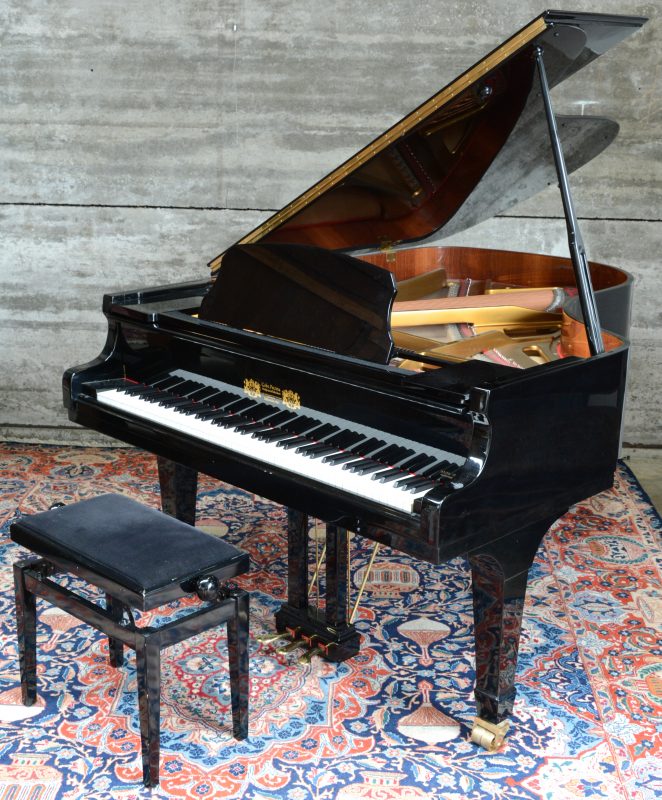 Als u het nog niet gemerkt zou hebben: ook van àlle wijnloten staat er nu een foto op de website. U kan die zelfs twee en drie keer vergroten, zodat u een heel goed beeld hebt van niveaus, capsules en etiketten. Kijk zelf even (als u dat al niet meteen gedaan hebt). Klik op "wijnveiling van 30 juni" op de voorpagina en klik daarna op de foto's (nog een keer om te vergroten en nog een keer op het dubbele pijltje linksbovenaan de foto). U kan uw maximum biedingen doorgeven via de website (u weet: koopopdrachten worden behandeld alsof u er zelf bij was, we bieden in uw plaats tot ten hoogste het bod dat u plaatst, u kan dus best geluk hebben en aan een lagere prijs kopen dan wat u geboden hebt). U kan natuurlijk ook gewoon een koopopdracht invullen ter plaatse, nadat u de wijnen in het echt hebt bekeken of ons daarna een mailtje sturen met uw biedingen. Net zoals voor de antiekveiling.
If you did not yet notice: there's now a photo on the website of every wine lot in the sale. You can zoom in two or three times to have a detailed look at levels, capsules and labels. Have a look: click on "wijnveiling van 30 juni" on the front page, after that click on the photo you want to examine (to enlarge click again, and then click on the small double arrow on the top left to get a really huge picture). You can leave your maximum bids through the website (you know: absentee bids are treated as if you were there yourself, we bid in your place until there's nobody against you any more and if you are lucky you'll buy at a lower price than your bid). Of course you can leave a written absentee bid during the viewing or you can send your bids in an e-mail. Exactly the same way as in the antiques auction.
Si vous ne l'avez pas encore remarqué: à partir de maintenant il y a une photo de chaque lot de vins dans la vente aux enchères. Vous pouvez agrandir chaque photo deux ou trois fois, afin de regarder en détail les niveaux, les capsules et les étiquettes. Regardez vous-même: cliquez sur "wijnveiling van 30 juni" sur la page de début, puis cliquez la photo que vous désirez examiner, encore une fois pour l'agrandir et finalement sur la petite flèche double en haut à gauche pour une photo vraiment énorme. Comme pour les antiquités, vous pouvez laisser in ordre d'achat via le site. Nous traitons les ordres d'achat comme si vous étiez dans la salle, suivant l'enchères jusqu'au point où il n'y a plus d'autres enchéreurs. Avec un peu de change vous achèterez bien en dessous de votre offre maximum. Bien sûr vous pouvez toujours laisser un ordre d'achat par écrit pendant l'expo ou bien par courriel après votre visite.
En we veilen ook een prachtige vleugelpiano – and we also sell a beautiful piano – et nous vendons également une merveilleuse piano à queue…
Bewaren