Een bekend juwelier uit het Antwerpse raadde een klant van hem aan om met de juwelen die ze wou van de hand doen naar Jordaens te gaan, we plegen immers een behoorlijk resultaat te halen voor goede juwelen.
"Hoe," zei de dame, "die verkopen toch alleen maar modeltreinen?".
Hmm. Misschien toch even iets rechtzetten, het klopt wel dat we het laatste halfjaar of zo een enorme partij modeltreinen en wat dies meer zij verkocht hebben, maar daarnaast natuurlijk ook het gebruikelijke aanbod aan kunst-en antiek, aan collectievoorwerpen en juwelen. En natuurlijk ook aan fijne wijnen. Zo kan u in mei terecht voor zo'n uiteenlopende zaken als een Brussels wandtapijt uit de XVIIde eeuw en een professionele Berkel weegschaal uit de jaren zestig… Maar ook voor een prachtige Victoriaanse broche met talrijke diamanten, een design canapé uit de jaren zeventig of een Interieur van een XVIIde eeuwse meester… En in juni is er alweer wijn!
P.S. En toch zijn er ook modeltreinen! Met o.m. zeldzame locomotieven uit de late jaren veertig. Plus vintage Lego…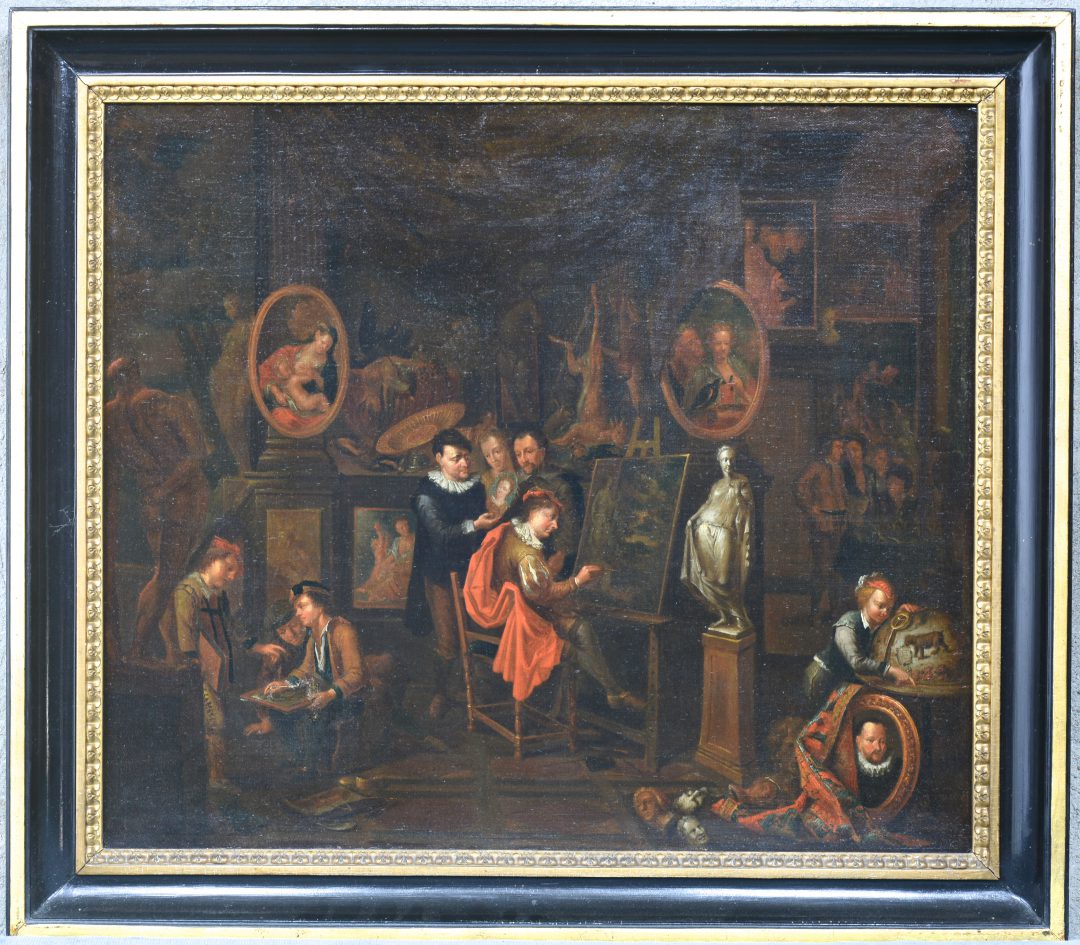 A true story…
A lady entered an Antwerp jeweler's shop and on her question the jeweler suggested to take the jewels she wanted to sell to Jordaens, as we have a good reputation when it comes to obtaining a decent price for valuable jewels.
"How do you mean," the lady replied, "aren't they specializing in model trains only?".
Hmm. So maybe we need to rectify something here. The last half year or so, we have indeed been selling an enormous amount of model trains and related stuff, but besides that we have of course been selling a lot more of the usual art objects, antiques, collectibles and jewels. And fine wines.
So, in our May sale you'll find such divers items as a XVIIth century Brussels tapestry and a professional Berkel scales from the sixties… Or also a beautiful Victorian Broach set with numerous diamonds, a design settee from the seventies or a painted interior by a XVIIth century master. 900 lots plus two online only sales And in June we'll be selling wine again!
P.S. Besides all this, the sale includes model trains again, with some rare 1940s locomotives. And there's vintage Lego as well!