Net voor de uitbraak van covid bood men ons de grootste collectie tabakpijpen aan, die we ooit mochten aanschouwen. Buxus, Boomheide,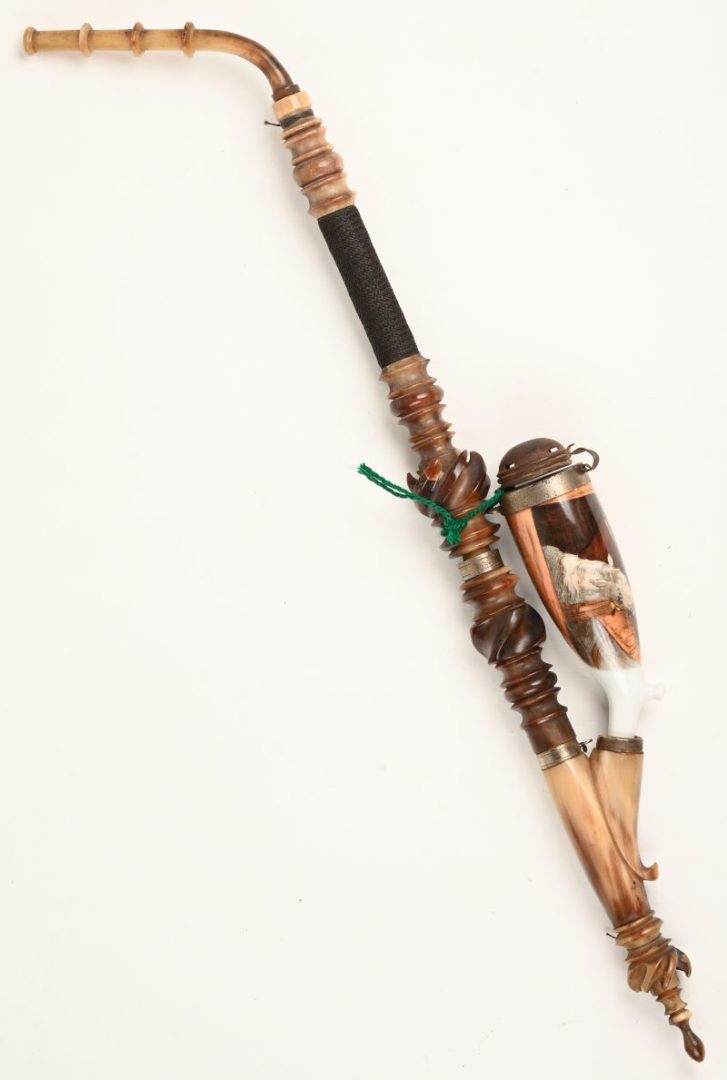 Berkenhout, Bruyère, Meerschuim, Porselein, Amber, Hoorn… De meest uiteenlopende vormen en voorstellingen, hoofden, naakten, dieren, lange, korte, Stummel en Reservistenpijpen, XIXde en XXste eeuw. Een enorme verzameling.
Op 7 maart geven we een voorsmaakje met een dertigtal stuks, toe te wijzen aan de hoogstbiedende. Grote delen van de verzameling zullen daarna over de diverse veilingperiodes worden verspreid, tot de zowat 500 stuks aan de man gebracht zijn. Collectioneurs op post dus.
Just before the outbreak of covid, we were offered the largest collection of tobacco pipes that we were ever allowed to see. Buxus, Tree Heath,Birchwood, Bruyère, Meerschaum, Porcelain, Amber, Horn… The most diverse shapes and representations, heads, nudes, animals, long, short, Stummel and Reservist pipes, XIXth and XXth century. A huge collection.
On March 7th we will give a preview with about thirty pieces, to be allocated to the highest bidder. Large parts of the collection will then be spread over the various auction periods, until the approximately 500 pieces have been sold. So collectors, on your marks.
P.S. Ondanks de Brexit is de lingua franca van de E.U. nog steeds het Engels. Vele Franstalige landgenoten spreken ons in het Nederlands aan en zowat alle buitenlandse klanten gebruiken Engels. Om die redenen hebben onze medewerkers besloten om vanaf nu als tweede taal het Engels te kiezen, het is tenslotte ook de taal van het internet. Kwatongen zouden ook kunnen beweren dat ze het Frans niet meer zo goed machtig zijn als dat vroeger gebruikelijk was, maar zo zijn we niet.
P.S. Malgré le Brexit, la lingua franca de l'U.E. est restée l'anglais. Beaucoup de compatriotes francophones nous adressent en néerlandais et presque tous les clients étrangers utilisent l'anglais. Pour ces raisons, nos collaborateurs ont décidé de choisir désormais l'anglais comme langue seconde, après tout, c'est aussi la langue d'internet. Des mauvaises langues pourraient éventuellement prétendre qu'ils ne parlent pas aussi bien le français qu'avant, mais ce n'est pas notre style.