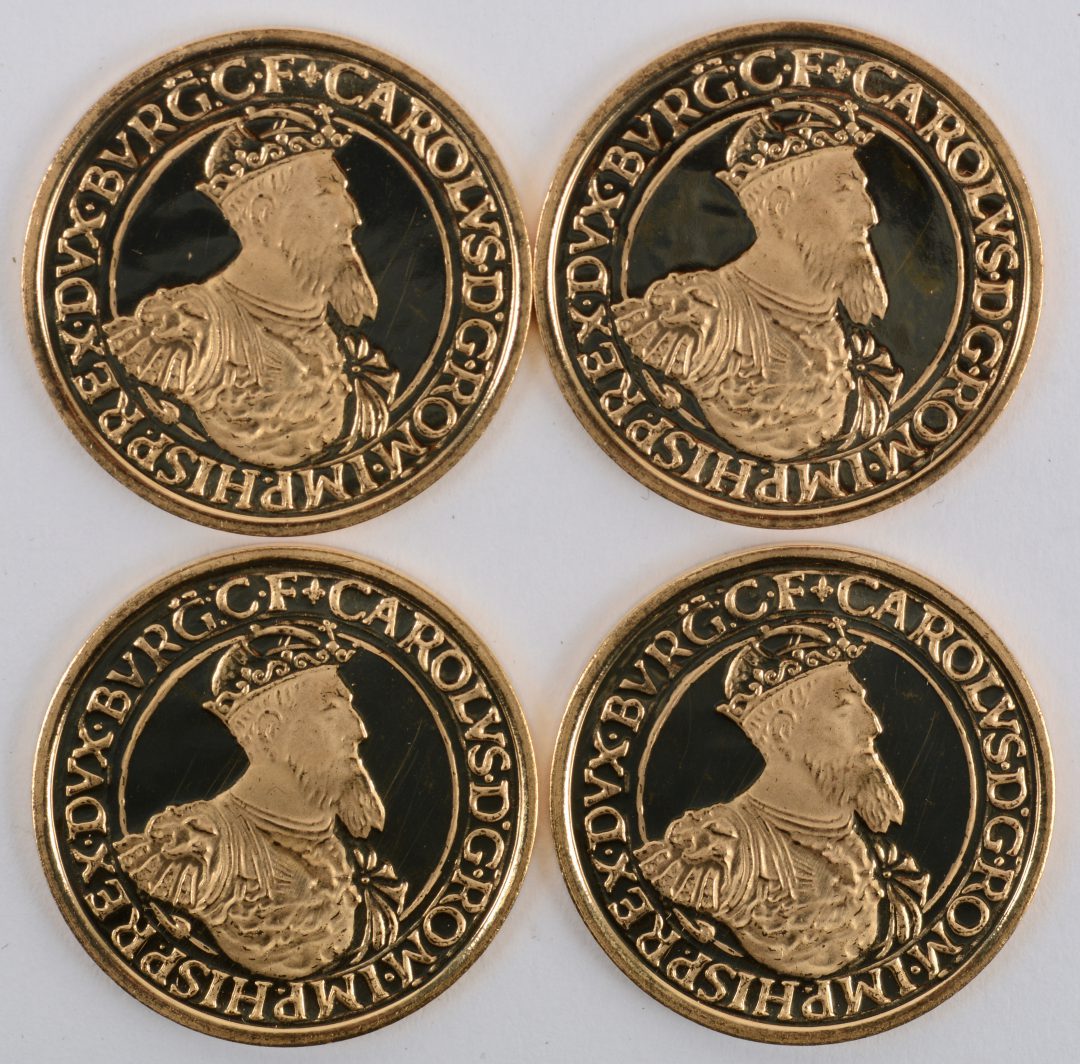 Elke veilingzaal wordt er vroeg of laat mee geconfronteerd: iemand biedt enthousiast mee en komt daarna niet opdagen om te betalen. Het spreekt vanzelf dat daarover rechtspraak bestaat. Een openbare veiling, onder toezicht van een gerechtsdeurwaarder, die proces verbaal opmaakt van de verkoop, is bindend. Meteen bij de toewijzing wordt de hoogste bieder eigenaar van het afgehamerde lot, al kan hij het enkel in bezit nemen na volledige betaling. Gebeurt dat niet binnen een voorziene en redelijke termijn, dan start de z.g. rouwkoopprocedure. De aangekochte goederen worden opnieuw geveild en de kosten en eventuele minderprijzen worden aangerekend aan de in gebreke gebleven koper. De betaling daarvan is van rechtswege opeisbaar.
Tot zover de wettelijke regeling.
Jammer genoeg zijn wij dus nu aan de beurt. We hadden in februari een prachtige collectie gouden munten in de veiling, er werd stevig doorgeboden door een aantal collectionneurs en een groot deel ervan werd door eenzelfde bieder aangekocht. We waren tevreden van het resultaat, tot deze koper liet weten dat hij maar 3000 euro op zijn spaarboekje heeft staan en hij niet bij machte was zijn aankopen te betalen. Rouwkoop dus en ergernis, we moeten dit euvele feit immers uitleggen aan de inbrengers. En nu dus ook aan u.
Wees dus niet verbaasd, als u in de veiling van maart een flink aantal loten terugziet, die in februari werden toegewezen. Daar is o.m. de prachtige reeks "Conservation" ten behoeve van het World Wildlife Fund bij. Een van de bieders was verbaasd om zoveel van die munten in perfecte staat bij elkaar te zien en het is een buitenkans voor wie vorige veiling gemist heeft of achter het net heeft gevist.
——-
Every auction house is confronted with it sooner or later: someone enthusiastically bids and does not show up afterwards to pay. It goes without saying that there is case law on this. A public auction, supervised by a judicial officer, who draws up an official report of the sale, is binding. Immediately upon the hammer going down, the highest bidder becomes the owner of the lot, although he can only take possession of it after full payment. If this does not happen within a foreseen and reasonable period, the so-called irresponsible bidding procedure will start. The purchased goods are auctioned again and the costs and any lower prices are charged to the defaulting buyer. Payment thereof is due and payable by law.
So much for the legal regulation.
Unfortunately, it is now our turn. We had a beautiful collection of gold coins in the auction in February, there were strong bids by a number of collectors and a large part of it was purchased by the same bidder. We were satisfied with the result, until this buyer stated that he only has 3000 euros in his savings account and that he was unable to pay for his purchases. So irresponsable bidding and annoyance, we have to explain this disturbing fact to the sellers. And now also to you.
So don't be surprised if you see a good number of lots that were sold in February coming back in the
March auction. This includes the beautiful series "Conservation" for the World Wildlife Fund. One of the bidders was amazed to see so many of those coins together in perfect condition and it is a great opportunity for those who missed the previous auction or did not bid at the time.
—-
Chaque maison de vente y est confrontée tôt ou tard: quelqu'un enchérit avec enthousiasme et ne se présente pas ensuite pour payer. Il va sans dire qu'il existe une jurisprudence à ce sujet. Une vente aux enchères publique, supervisée par un huissier de justice, qui établit un procès-verbal de vente, est contraignante. Immédiatement après la chute du marteau, le plus offrant devient propriétaire du lot, bien qu'il ne puisse en prendre possession qu'après paiement intégral. Si cela ne se produit pas dans un délai prévu et raisonnable, la procédure d'appel d'offres dite irresponsable commencera. Les marchandises achetées sont à nouveau vendues aux enchères et les coûts et les prix inférieurs sont facturés à l'acheteur défaillant. Son paiement est dû et payable par la loi.
Voilà pour la réglementation légale.
Malheureusement, c'est à nous maintenant. Nous avons eu une belle collection de pièces en or à la vente aux enchères de février, il y a eu de fortes offres de la part de plusieurs collectionneurs et une grande partie a été achetée par le même enchérisseur. Nous étions satisfaits du résultat, jusqu'à ce que cet acheteur déclare qu'il ne dispose que de 3000 euros sur son compte d'épargne et qu'il n'a pas été en mesure de régler ses achats. Des ennuis donc et des folles enchères, nous devons expliquer ce fait litigieux aux vendeurs. Et maintenant aussi à vous.
Ne soyez donc pas surpris si vous voyez un bon nombre de lots vendus en février revenir dans la
vente aux enchères de mars. Cela inclut la belle série "Conservation" pour le World Wildlife Fund. L'un des enchérisseurs a été étonné de voir autant de ces pièces ensemble en parfait état et c'est une excellente opportunité pour ceux qui ont raté l'enchère précédente ou n'ont pas enchéri à l'époque.