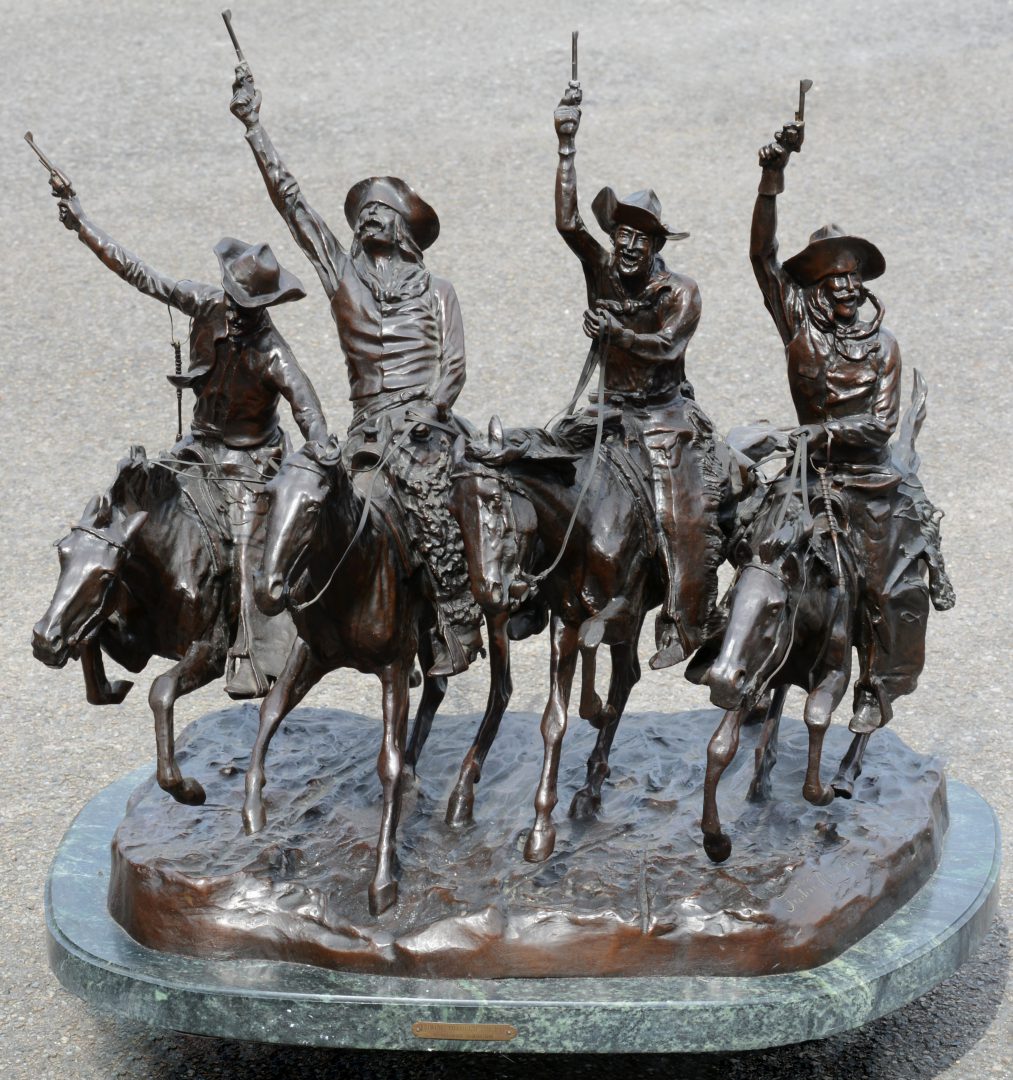 We zijn er een paar weken tussenuit, vanaf 2 augustus zijn we opnieuw ter beschikking en op 24 en 25 augustus gaan we opnieuw veilen. Hopelijk opnieuw met mensen in de zaal, duimen maar.
Nous serons en vacance pendant quelques semaines. A partir du 2 août nous sommes de nouveau à votre disposition et la prochaine vente aux enchères aura lieu les 24 et 25 août. Avec des gens dans la salle, nous l'espérons.
We'll be spending a quite vacation (holiday) until the 2nd of August. Next auction on August 24 and 25.
(de bronzen groep naar Frederic Remington wordt tijdens die veiling aangeboden)