Canton vazen uit de XIXde en begin XXste eeuw. van 60 tot bijna 100 centimeter hoog. Uit privébezit. Zonet uitgepakt.
Vases du Canton des XIXe et debut XXe siècles. De 60 à prèsque 100 centimètre de hauteur. De provenance privée.  Ils viennent d'être déballés.
Canton vases from the XIXth and early XXth century. From 60 to almost 100 cm high. Private provenance. Just unpacked.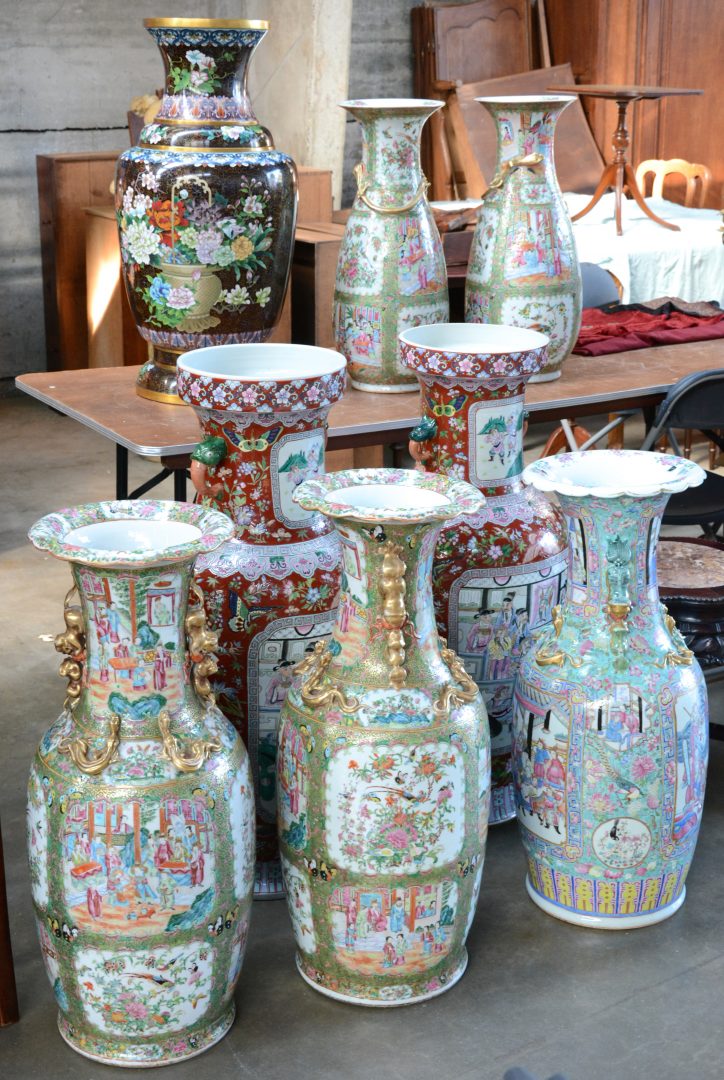 Bewaren