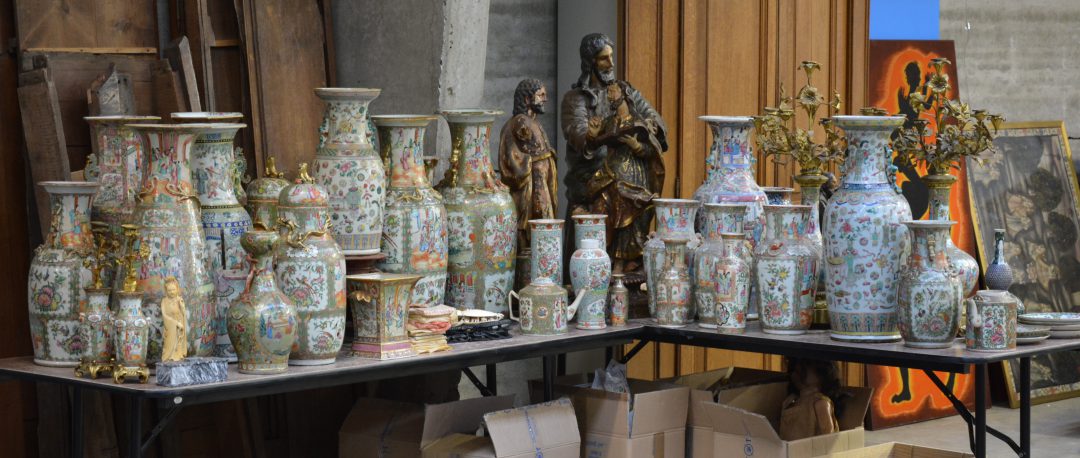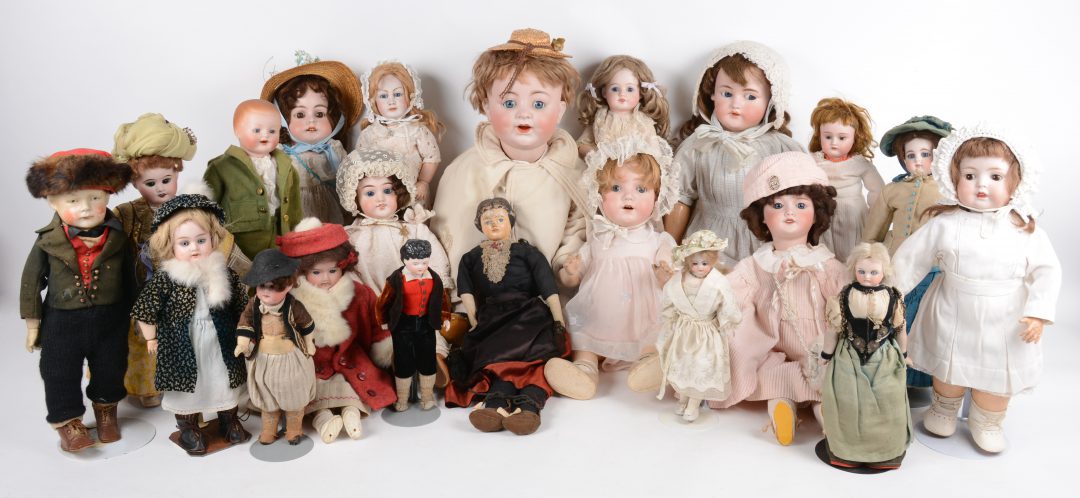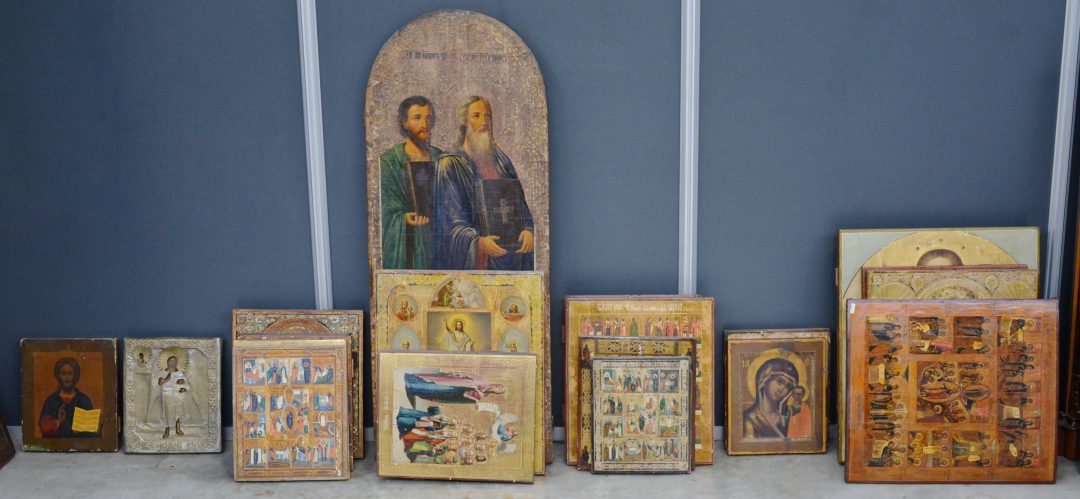 Canton porselein is de karakteristieke stijl van keramiek versierd in Guangzhou, de hoofdstad van Guangdong in het Zuiden van China. Daar was tot 1842 de enige haven waar legaal Chinese goederen mochten worden uitgevoerd naar Europa. Canton porselein was één van de voornaamste uitvoerproducten die in China geproduceerd werden tussen de XVIIIde en de XXste eeuw.
Het was gebruikelijk dat het exportporselein gemaakt werd in Jingdezhen, maar gedecoreerd werd in Guangzhou (de Chinese naam voor Canton). Dit gebeurde in de Dertien Fabrieken van het Canton Systeem. Het famille rose van Canton had in de XIXde eeuw een typisch decor met afwisselende panelen met personages en met bloemen, vogels en insecten. De overwegende kleuren waren rose en groen.
Guangzhou telt ondertussen zo'n 15.000.000 inwoners.
Vanaf de XVIde eeuw was Canton de uitvoerhaven van porselein en aardewerk, maar de term Canton porselein geldt in de eerste plaats voor de productie van de XIXde en vroeg XXste eeuw met de typische variatie op de famille rose decors.
Een mooie collectie met vazen en borden van allerlei vorm en allerlei afmetingen wordt geveild op 10 en 11 maart.
Maar dat is niet alles. Uit dezelfde inboedel komen een collectie goede Russische iconen uit de XIXde eeuw en een zeer gevarieerde partij houten heiligenbeelden van de XVIIde tot de XIXde eeuw.
En dan is er nog een collectie: een veertigtal antieke poppen van diverse merken, Duits en Frans.
Variatie genoeg, maar als toemaatje is er ook nog een partij grote jachttrofeeën, met hertenkoppen, vossen enz.
En natuurlijk behelst de veiling ook de gebruikelijke goede schilderijen, meubelen, juwelen, beelden en siervoorwerpen enz.
A collection of XIXth and early XXth century Canton porcelain.
A collection of XIXth century Russian icons.
A collection of XVIth to XIXth wood sculptures of saints.
A collection of antique German and French dolls.
Different big hunting trophies.
And much more to come
Une collection de porcelaines de Canton des XIXe et début XXe siècles.
Une collection d'icônes russes du XIXe siècle et des statues de saints en bois sculpté du XVIe au XIXe siècle.
Une collection de poupées anciennes allemandes et françaises.
Plusieurs grands trophées de chasse.
Et beaucoup plus à venir.