De veiling van 24 en 25 mei nadert alweer met rasse schreden. En er is bijzonder materiaal binnen. Wat dacht je van dit schilderij, toegeschreven aan en met monogram (in het tonnetje rechts onderaan) van David Teniers II?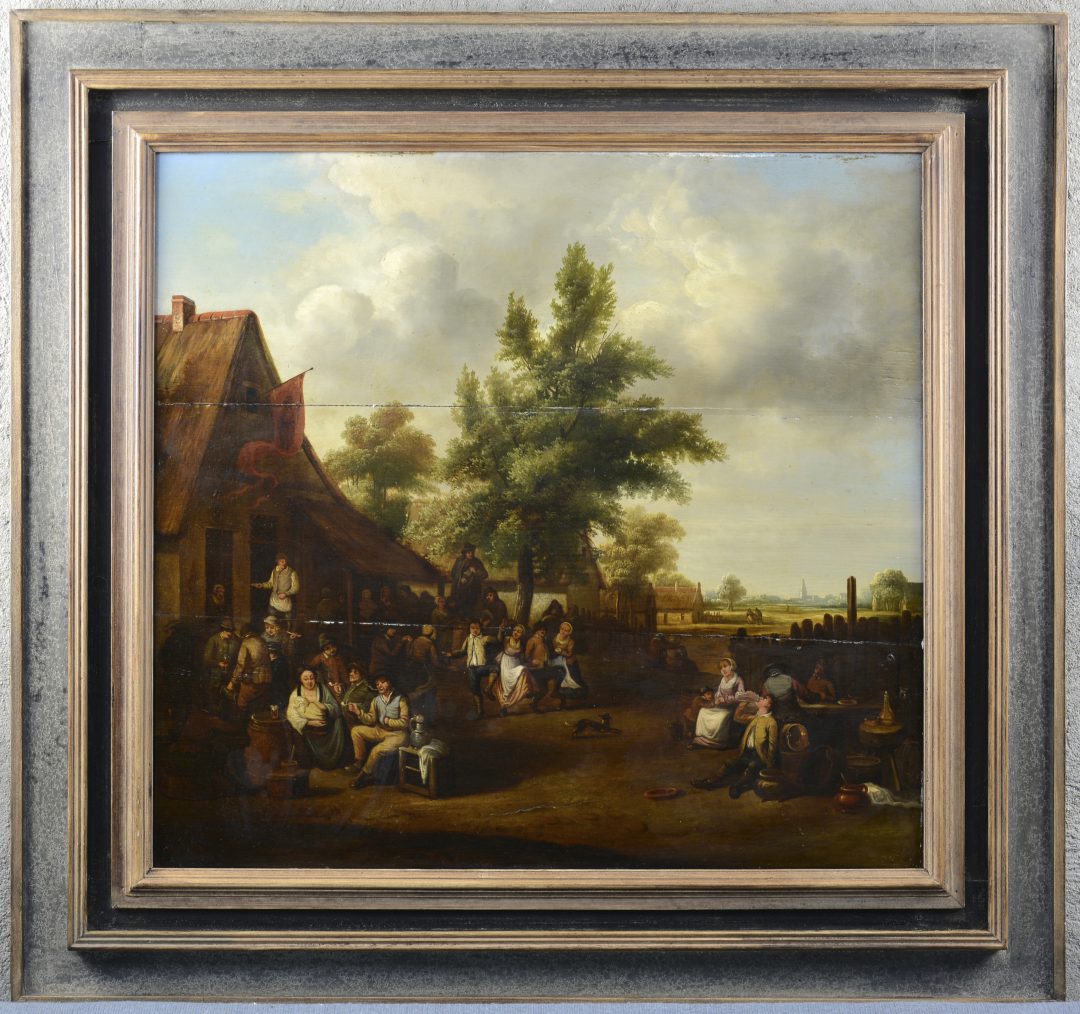 Monorammé DT dans le petit tonneau à droite.
Monogram DT in the small barrel on the right.