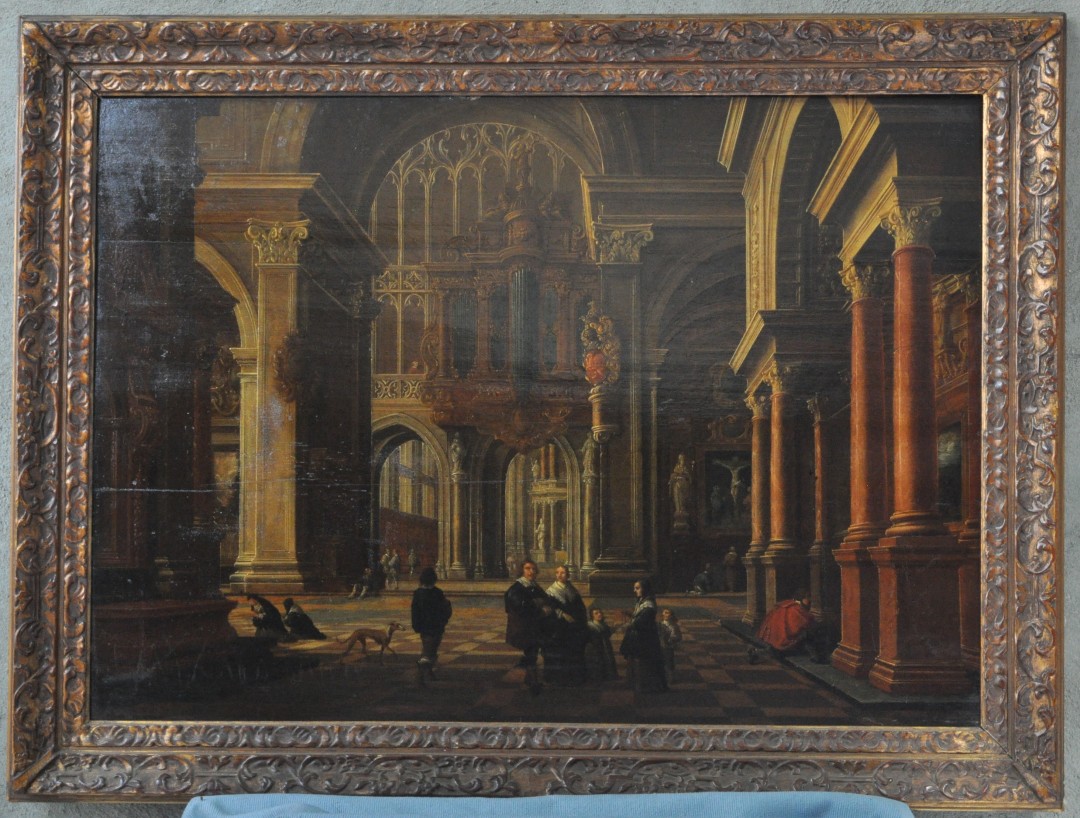 De afwikkeling van de augustus-veiling is nog volop bezig, maar intussen is de voorbereiding van de september-veiling al een tijdje aan de gang. Zo hebben we b.v. al dit prachtige kerkinterieur met personages aan te bieden. Gesigneerd Bartholomeus van Bassen en gedateerd 1646.
Les suivis de la vente aux enchères d'août est encore en plein déroulement, mais entretemps la préparation de la vente de septembre a déjà commencé. Nous pouvons vous présenter par exemple cet excellent intérieur d'église animé par Bartholomeus van Bassen, un panneau signé et daté 1646.
While we are finalising the August auction, we are already preparing the September sale. For starters we are glad to announce this beautiful church interior with figures by Bartholomeus van Bassen, a panel signed and dated 1646.