En al even vooruit kijken naar de veilingen van mei, waarin de collectie Val Saint-Lambert een staartje krijgt. De vaas in het midden is 60 cm hoog.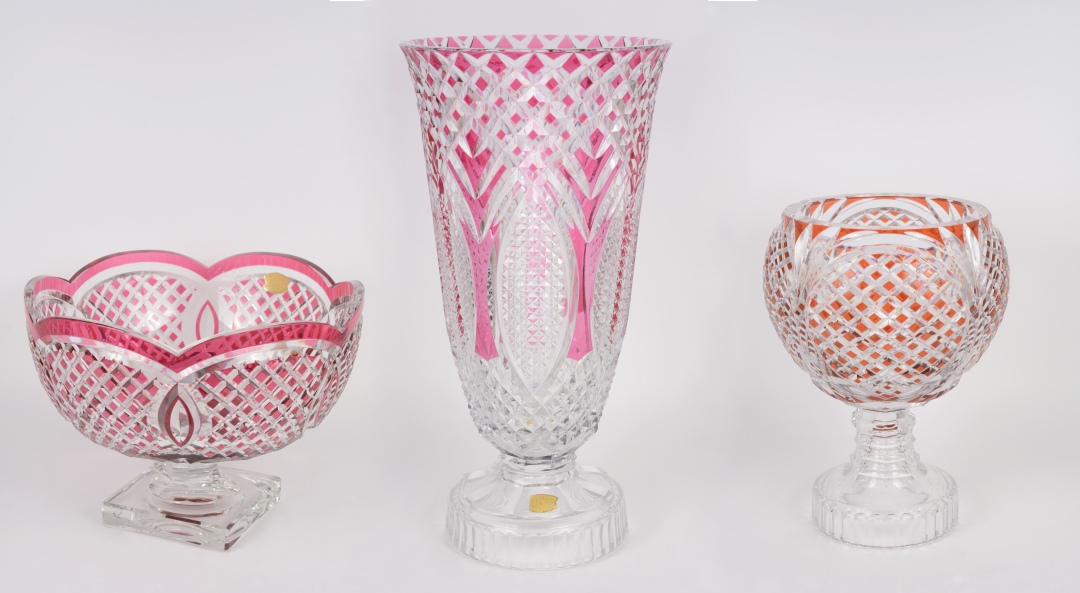 Et attendons avec impatience les ventes aux enchères de mai, où la collection du Val Saint-Lambert sera remise à l'honneur.
Le vase au milieu mesure 60 cm de haut.


And let's look ahead to the auctions in May, in which the Val Saint-Lambert collection will again be put in the spotlight.
The vase in the middle is 60 cm high.